Aymann Ismail: Packing Heat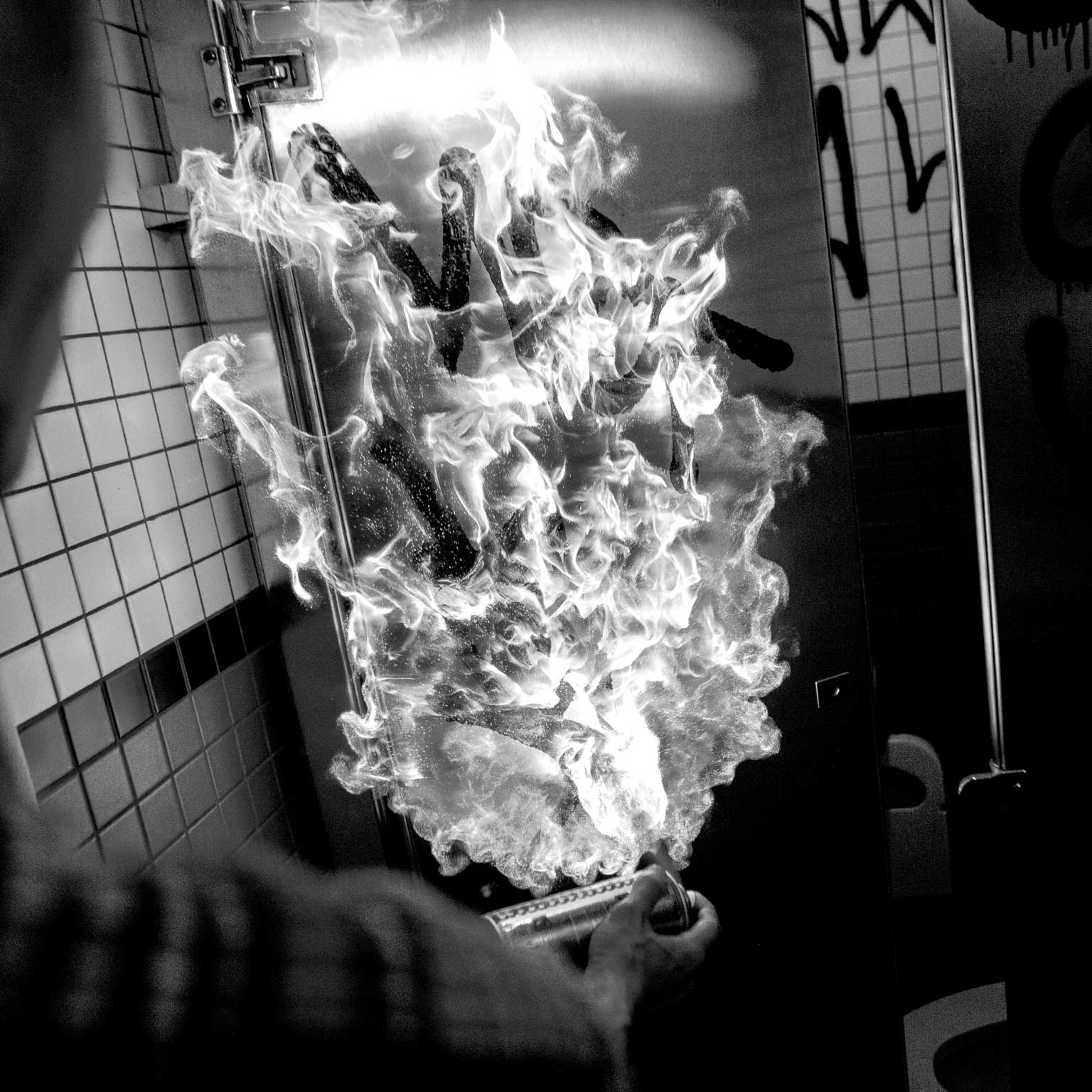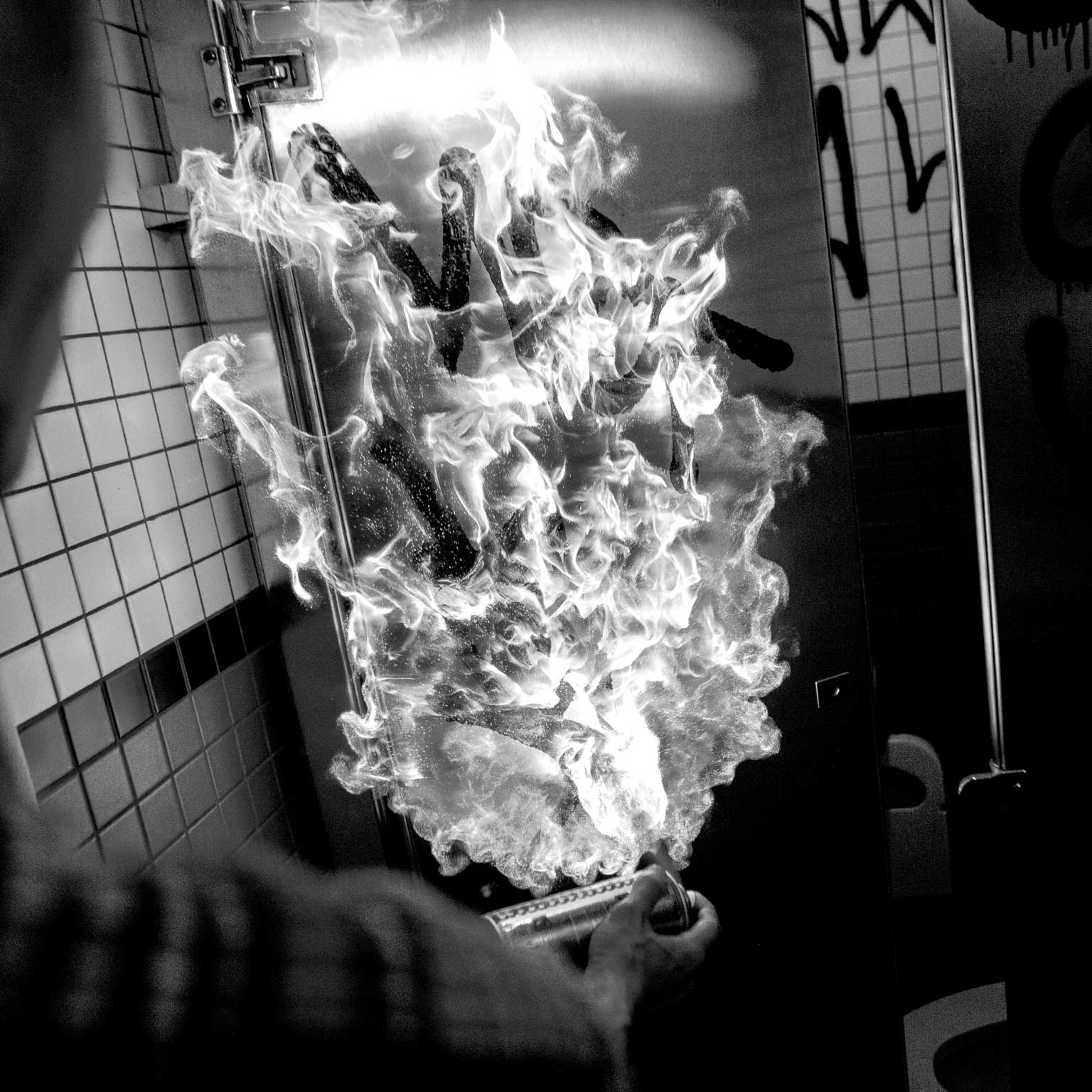 Aymann Ismail: Packing Heat
Aymann's piece is printed with archival black Inkjet ink onto white 24 inch by 24 inch aluminum, and comes with a custom white fire extinguisher.
In this photo Aymann Ismail captured a fleeting moment of graffiti writer "NET" catching a flame-thrower tag inside a subway station. Anywhere you see white, you are seeing the white aluminum without ink; this creates a beautiful dimensional illusion when viewed at certain angles. This incredible photo is joined by an all-white fire extinguisher with the details of the artwork stenciled onto it using spray paint. Ismail has a special gift for freezing these shocking moments of time at just the right millisecond. His work with graffiti writers and street artists has granted him access to a world that most people never get to experience.
Aymann Ismail is an award winning video editor and producer at Slate whose work focuses on identity and religion. He's appeared on CNN and NPR, and has been featured in The New York Post, Adweek, Gawker, and The Huffington Post. His current project "Who's Afraid of Aymann Ismail?" is a video series that moves beyond stereotypes of both American Muslims and their self-professed adversaries, finding hope and fault in both. He now lives in Newark NJ, where he grew up.