Coinslot: Heroes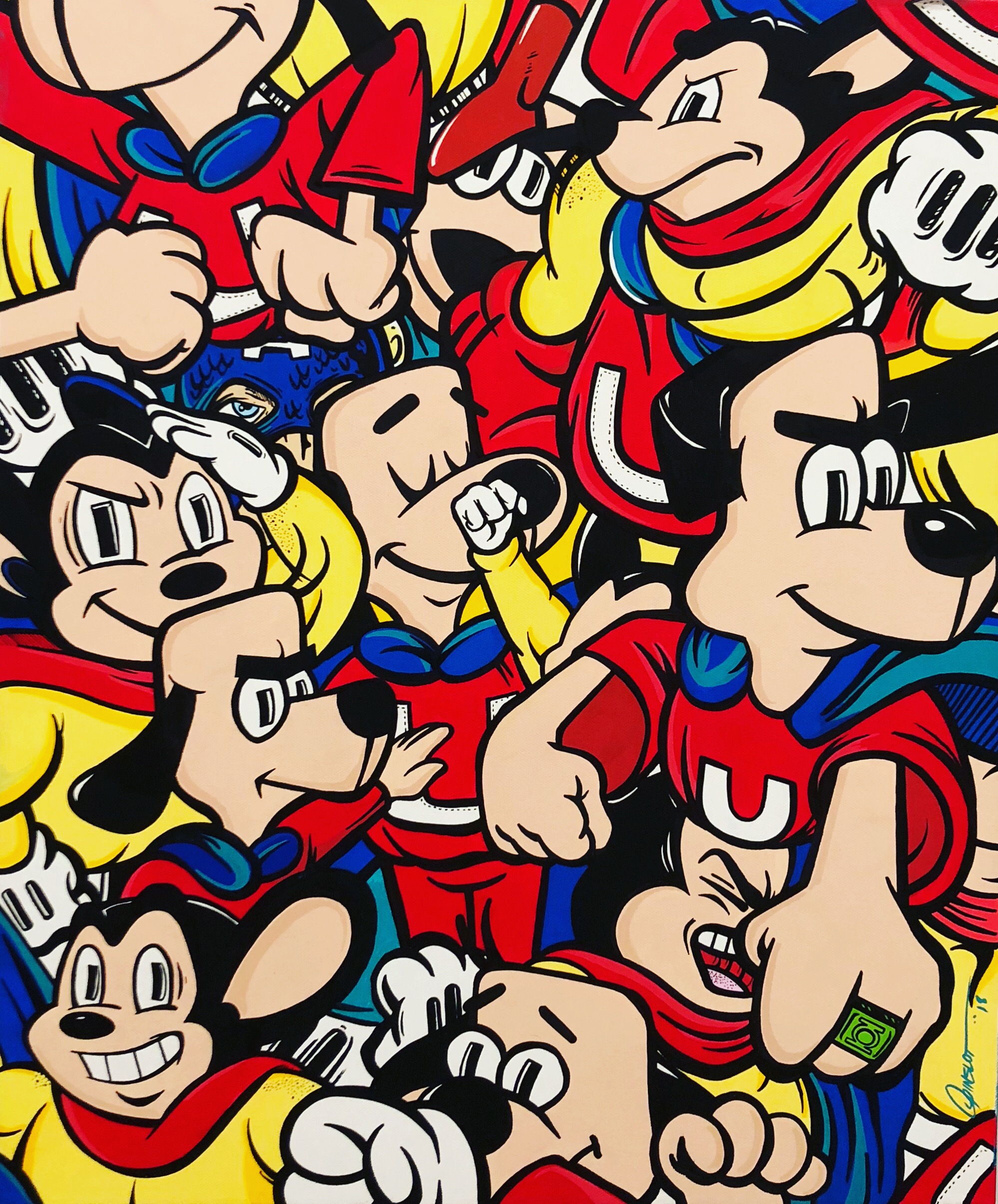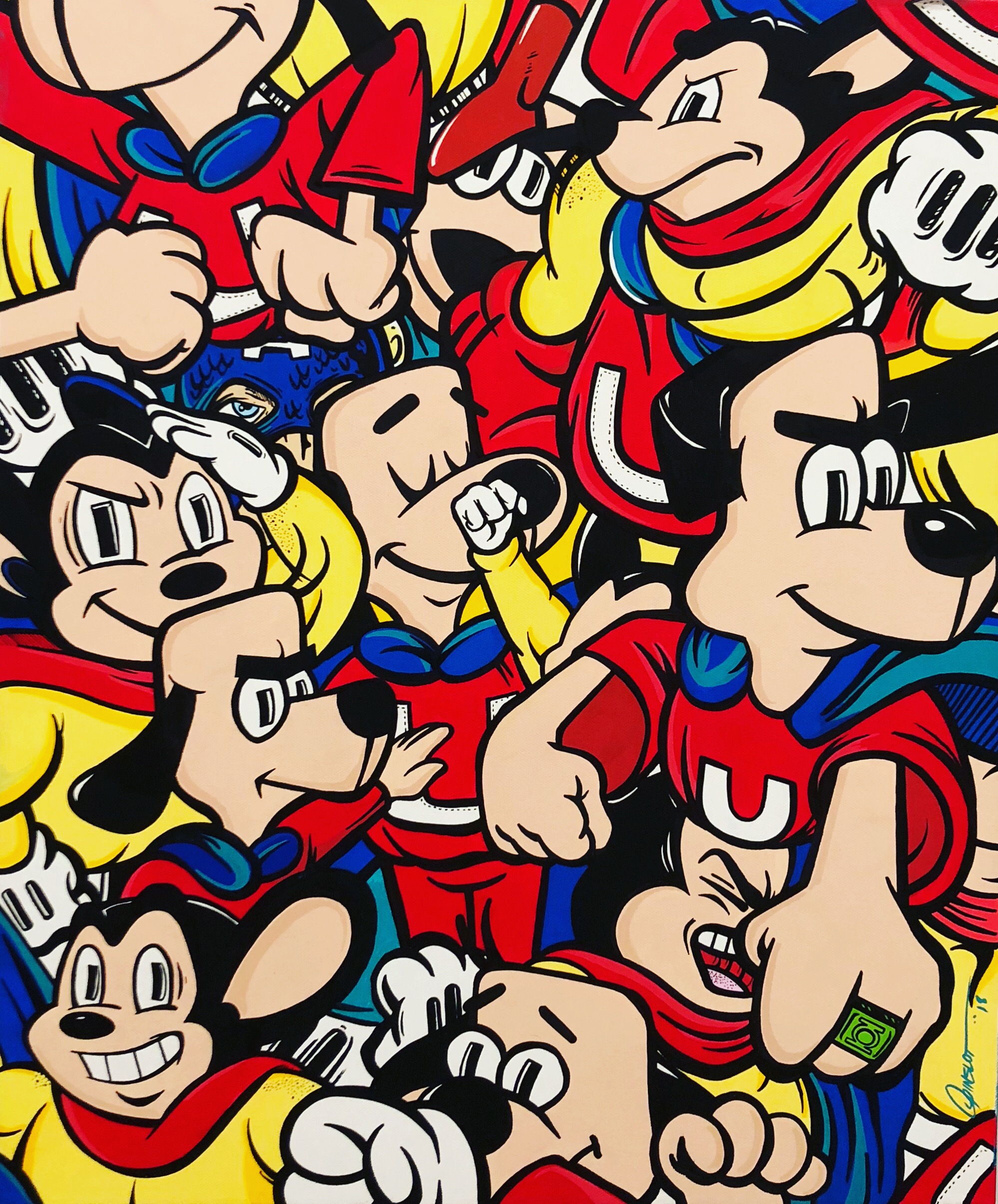 Coinslot: Heroes
Coinslot's piece is acrylic paint on a 24 inch by 20 inch canvas.
Coinslot is a first generation Cuban American born and raised in Miami, Florida. Coinslot's work depicts the dark twisted reality of modern day society.
The artist merges political satire with animated characters to portray his point of view on world issues. Through the use of vibrant colors and sharp lines Coinslot aims to imprint his work into his viewer's mind.
In 2016, Coinslot collaborated with the Miami Marlins to curate a show in an effort to raise awareness in the community about the importance of art programs in public schools. Today, Coinslot resides in LA where he continues to create thought provoking images on canvas.