Dzia: Leo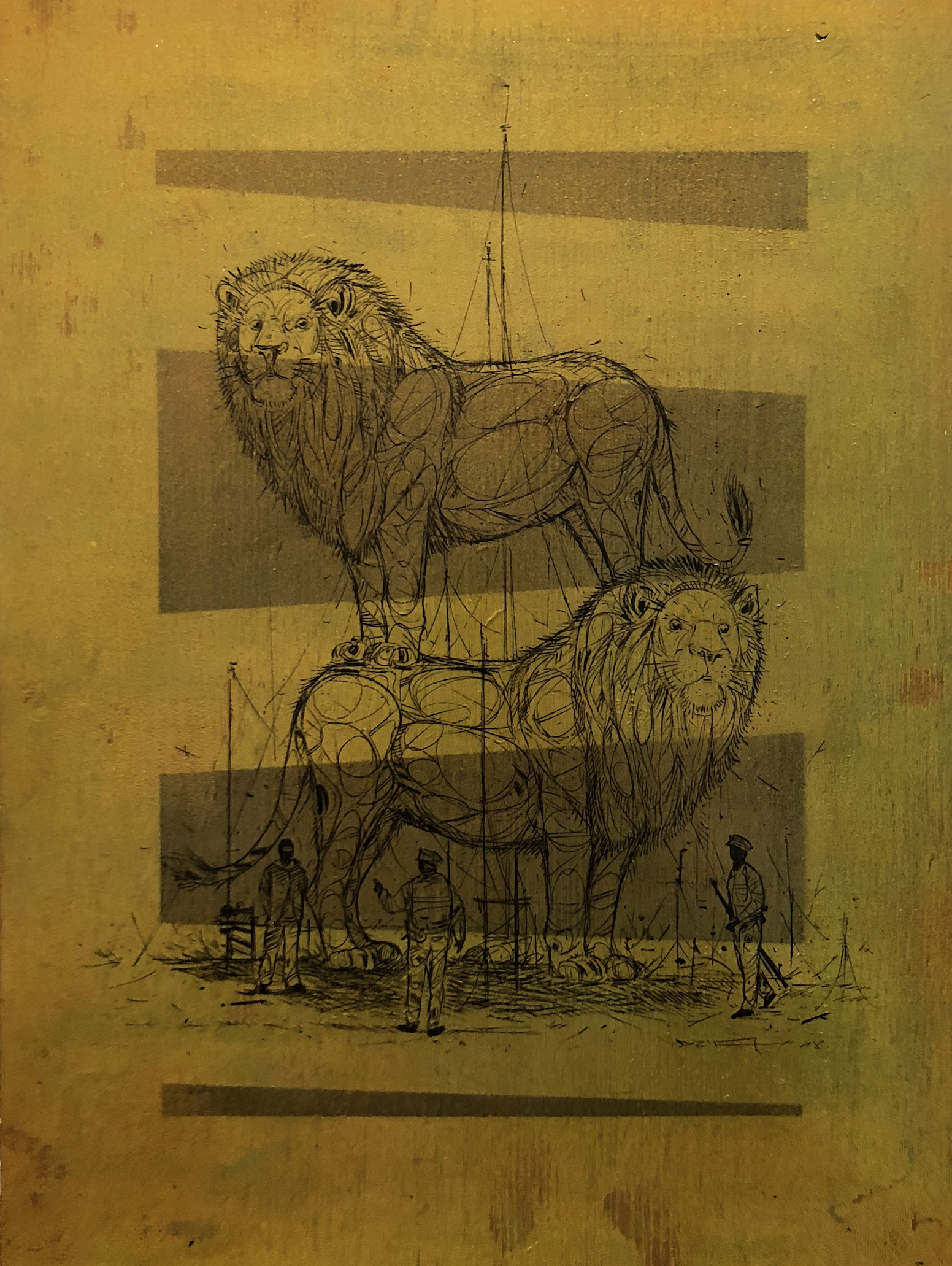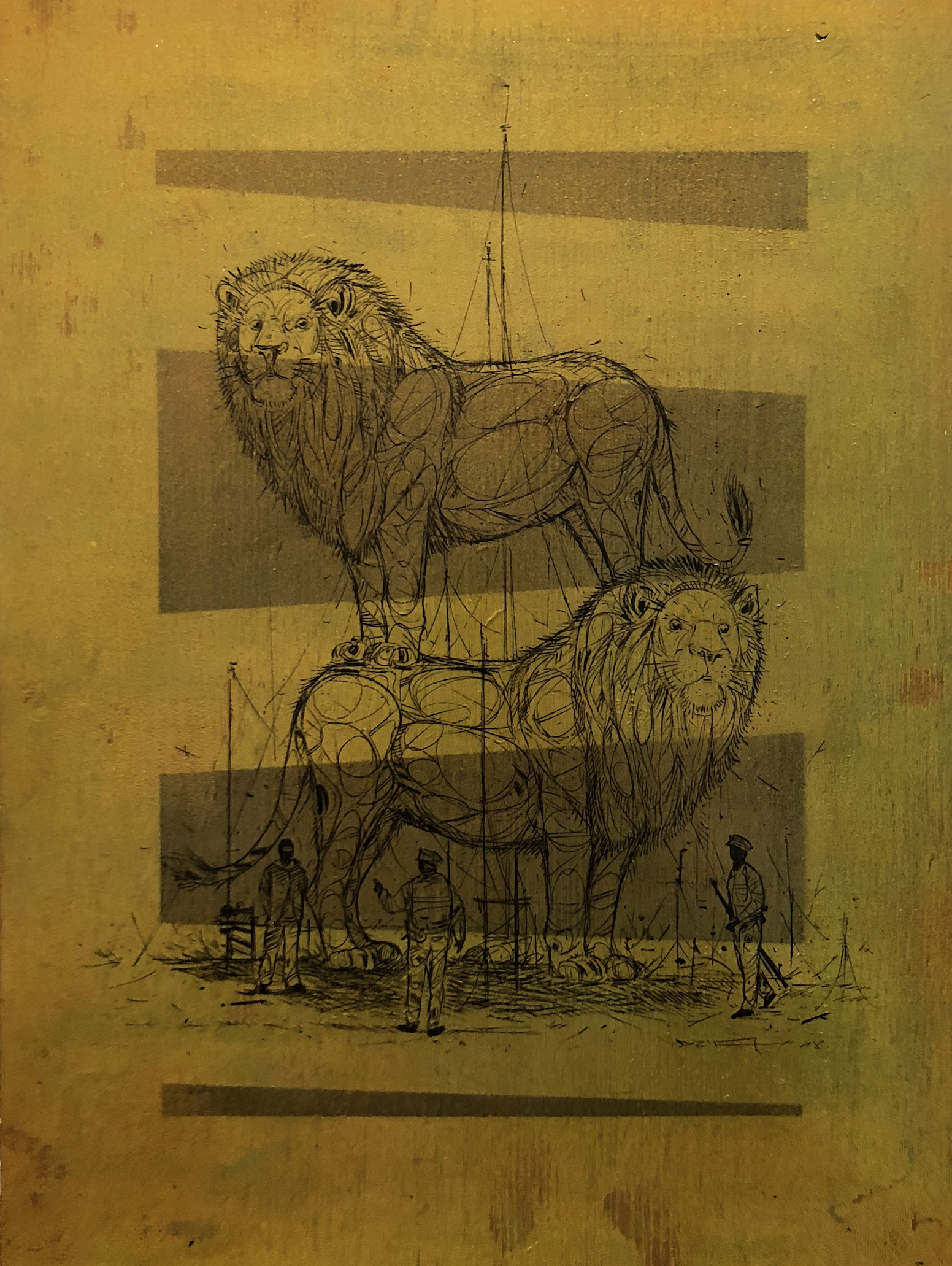 Dzia: Leo
Dzia's piece is ink on a 12 inch by 16 inch wood panel canvas.
Dzia is a Belgian artist and something of an enigma in the Antwerp area. A fine artist in every sense, the creations of Dzia range from paintings, through sculpture to installation and street works and among other things he is also creator of copyzine KRANK.
It is more then just art, its something you will feel and see, it is raw emotion at its best and worst.
In his hometown of Antwerp, street artist Dzia is something of enigma – his animalistic murals pop up all over the city's walls, breathing life into abandoned urban areas, as well as appearing in other cities all across Europe.